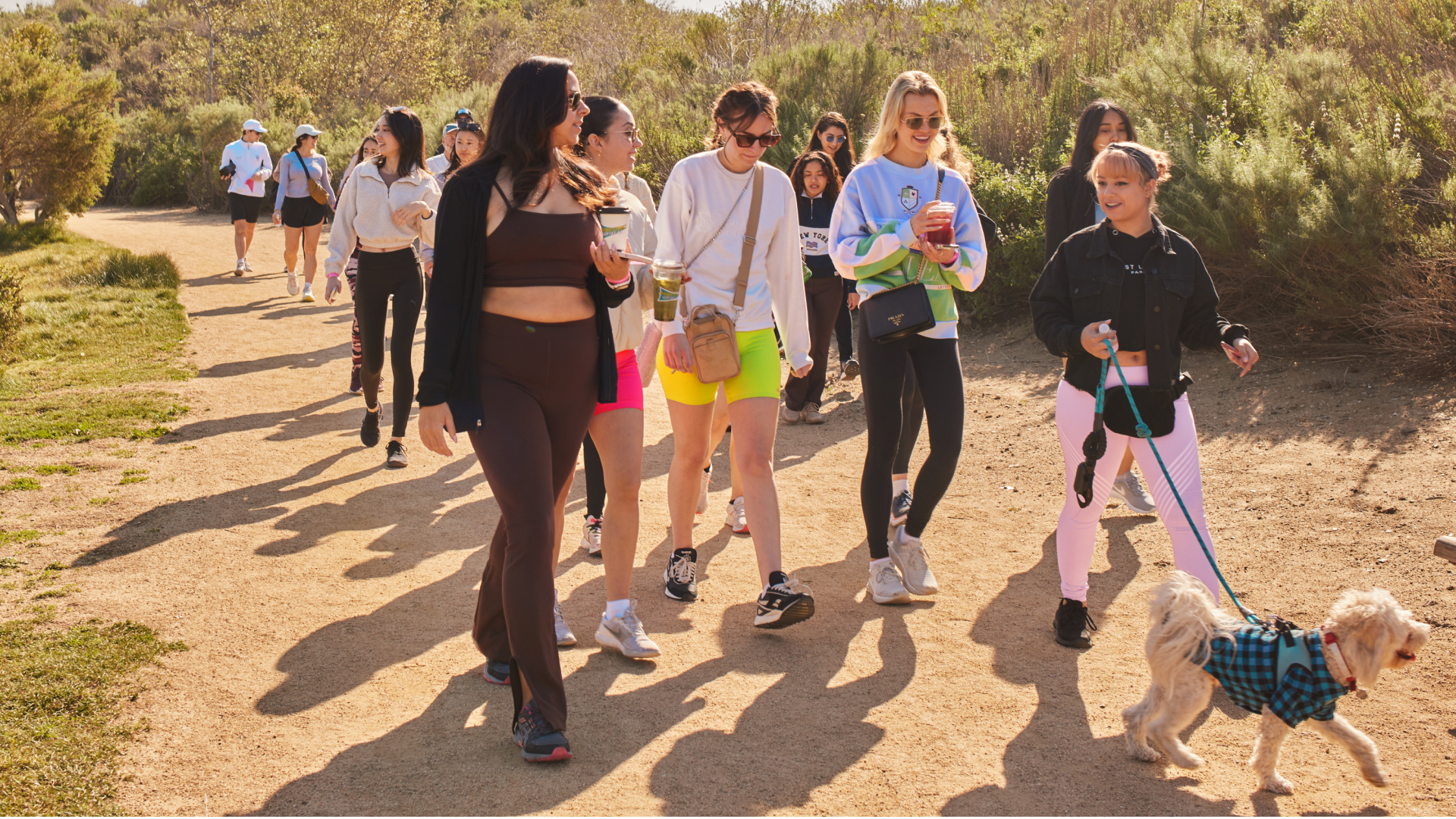 Hot Girl Walk® Club
Join the official Hot Girl Walk® Club on Strava and share your Walk with a community of Hot Girl Walk-ers around the world.
Join the Club
Hot Girl Walk in NYC for International Women's Day
To kick off Hot Girl Walk® United Challenge on Strava, we hosted a Hot Girl Walk® in New York City. NBC News Now covered the event- watch it below!
Hot Girl Walk™ for a cause!
We hit our goal and donated $250,000 to GRLS. GRLS is an initiative by Women Win, that together with its implementing partners, has impacted the lives of over 4 million adolescent girls and young women in over 100 countries. Through sports and play, GRLS helps build leadership skills and empowers girls to become better equipped to exercise their rights. 
Together we walked 8 billion steps, 3.6 million miles, and had 190+ countries represented.
Learn more about GRLS here.
I created the Hot Girl Walk to encourage other women to get active in a way that helps their mental health—it's not just about walking. The Hot Girl Walk is about building self-confidence, mindfulness, and community. I'm excited for Strava's community to join the Hot Girl Walk movement and support these important charities